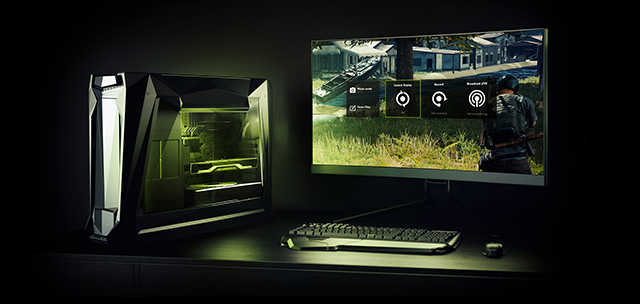 A graphic card for gaming is a printed circuit board designed to provide images of high quality from game software through an inbuilt graphics processing unit.
The graphics processing unit transfers image output from the game to a video display (such as a TV set).
Graphic cards are made of components such as; Graphics processing unit, Memory system, Cooling apparatus, Output & Motherboard interface, BIOS. These components work together to achieve optimal performance.
US-Reviews specification shows that the best graphics cards must have some unique specifications, which could serve as a benefit to gamers. Some of which include;
The latest tech
Breath-taking graphics
Unbeatable performance
A competitive edge
Some factors might be put into consideration in choosing the best graphics for your game from online PC games stores. Some of which include;
Purpose and compatibility
Specifications
Performance ratings
Price
The following can be considered as the best graphics cards providing the best gaming experience;
1. Nvidia GeForce RTX 3090
This graphics card has been known to top all others because of its performance due to its whooping RAM of 24GB. Nvidia replaced the Nvidia Titan RTX 2080 and the RTX 2080 Ti which are of the previous generation with the Nvidia GeForce RTX 3090 due to its capability. It delivers an amazing 4k performance. It's also considered the most powerful graphics card delivering playable 8k gaming performance. It's been researched to be more attractive to those who need some heavy graphical lifting for 3D animation and video rendering.
It serves people who don't care about price but want the best.
It's 10-20% faster than the RTX 3080, but at a double price.
There have however been speculations that it's been avoided due to its extreme cost and its bulkiness.
2. Nvidia GeForce RTX 3080
This GPU is preferred to RTX 2080 and 2080 Ti because it's within most people's budgets. It delivers a performance boost of 50-80% over RTX 2080 and 20-30% over RTX 2080 Ti. It provides excellent 4k gaming performance. It will help to maximize out every game under the sun at a very near 60fps. It's considered more powerful than the GPUs in either the PS5 or Xbox Series X.
Even though it's considered within most people's budget, it still has a significant price increase compared to other generations.
It's also considered to play games at a lower resolution.
3. Nvidia GeForce RTX 3060 Ti
This GPU offers great performance that matches, and at times beats the RTX 2080 Super. It comes to play when the RTX 3080 or RTX 3070 seem to be out of reach. This graphic card helps brings a baseline of PC gaming performance up, due to how accessible it is to everyone. It creates an Avenue for anyone looking for a mid-range graphics card to handle 1440p gaming.
It is considered to be capable at some entry-level 4k gaming and shines at a lower 1080p abs 1440p resolutions. It's also considered to be cheap compared to other generations of graphics cards.
Even though it can slightly be required for a 4k gaming, it would require a high resolution which it might not be able to afford.
Deciding on the best gaming experience is made easier with this information above.